Thanks for printing! Don't forget to come back to Zerorez Atlanta for fresh content!

Biological Odor Treatment
Zerorez® understands accidents happen, causing odor and discoloration in your floors. If not properly treated, biological matter, such as urine, can create a breeding ground for bacteria and an unhealthy indoor environment.
Discoloration?

Urine is acidic when it enters carpet, and oxidizes as it dries. This causes the yellowing effect in floors. Oxidation, along with the ammonia and urochrome in urine, can permanently dye the color of your carpet if not properly treated.
Odor?

As urine dries, a chemical change occurs. Acidic urine becomes alkaline, forming urea salts that attract moisture and keeps odor-causing bacteria alive for years. Biological matter must be neutralized to destroy bacteria and odor at its source.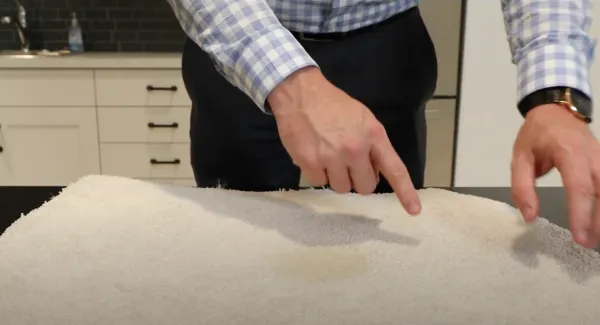 See It In Action
Depending on the condition of your carpet, a Zerorez® technician may recommend topical treatments, pad extraction or other methods to clean and refresh the affected areas. You can watch a brief explanation here.
Call ZEROREZ® Today!

Forget air fresheners and toxic products that just mask the problems.
Our proprietary biological odor treatment products are 100% safe for floors, fabrics and furniture.
Call Zerorez® today to safely and effectively eliminate discoloration and odors at its source.
Schedule Online
What Atlanta is saying about Zerorez
7702421313
Zerorez Atlanta
Varied
Highly Recommend
Extra care was given to remove pet stain and it came out quite well. Excellent company and staff. Highly recommend.

Anonymous
7702421313
Zerorez Atlanta
Varied
Carpets look like new
My severely child- and pet-stained carpets look like new and the house smells great! I had hoped for an improvement, but I never dreamed the results would be this good! Not only was the Zerorez employee a professional carpet cleaning magician, she taught me a lot about how to keep things looking good between visits! I call Zerorez once a year to keep the house looking good.
Anonymous
7702421313
Zerorez Atlanta
Varied
Excellent Work
Excellent work. Fast appointment. Great customer service. Way more than I expected could be done.

Anonymous